Definity Complete provides the installer with a complete all in one solution. A comprehensive range of cover plates and inserts supplied complete under one code.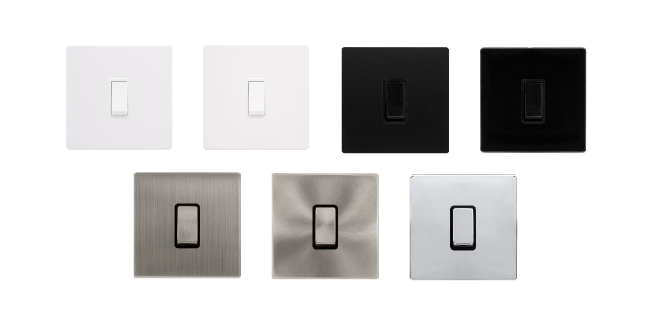 Plate Finishes:
PW White, MW Metal White, BK Matt Black, MB Metal Black.

Ingot Plate Finishes:
BS Brushed Stainless, CH Polished Chrome, SS Stainless Steel.

Insert Colour:
PW White, BK Black, GY Grey.

Non ingot only available with matching insert colour (ie MB finish has BK insert).
Grey inserts not available with Chrome finishes.
Matt Black and Metal Black plates are supplied with black inserts and moulded black BK switches.
Definity Complete product codes